A LETTER FROM THE CEO
Thank you for taking the time to read about Troxus and learn a bit more about our company. We know you have lots of choices when it comes to buying an e-bike and we appreciate you taking the time to learn more about the people and philosophy behind the Troxus product range.

Our US based leadership team averages 30 years in the industry working for many of the best brands in the industry such as Schwinn, GT, Mongoose, Ridley, Masi, Haro, Pure Cycles and others. In short, we know a thing or two about how to build quality products which meet and/or exceed all of the required e-bike standards in the United States.

Troxus is a union of American brand and product leadership with Asian high quality, and low cost manufacturing. Unlike other brands who buy and resell their products from third parties, we make all of the products we sell in our own factory. We choose or make every nut, bolt, screw and cell on the bicycle presicely mounted and fitted together- ensuring that the end product provides years of trouble-free service. You will feel the difference from the moment you put your foot on the pedals and take that first pedal stroke. The bike will effortlessly and smoothly accelerate, in a stable and controlled way. You will feel at one with the machine, almost a part of it. Just like you did when you first learned to ride.

But don't take our word for it. Check them out at one of our partner retailers or direct to you from our website. I am sure that you will be happy with your choice to join the Troxus family.

Happy Riding!

Richard Wittenberg
CEO Troxus USA
PURPOSE
INSPIRE PEOPLE TO LIVE A MOBILE & ACTIVE LIFE
Troxus was born in Southern California, and is based in San Diego, where outside adventure is deep in our bloodstream. We wanted to find a solution that continued to enable us to have the fun we enjoy without the negative footprint, and Troxus was born. Troxus spirit appeals to users of different ages, with positive impact mentally and physically on our owners. We want to inspire more people to expand their capacity for adventure.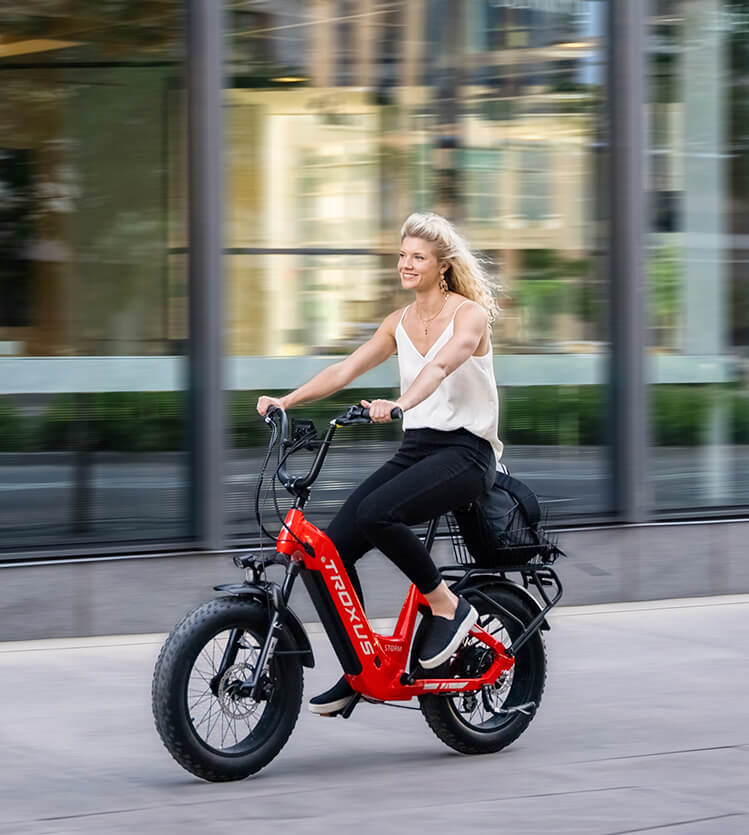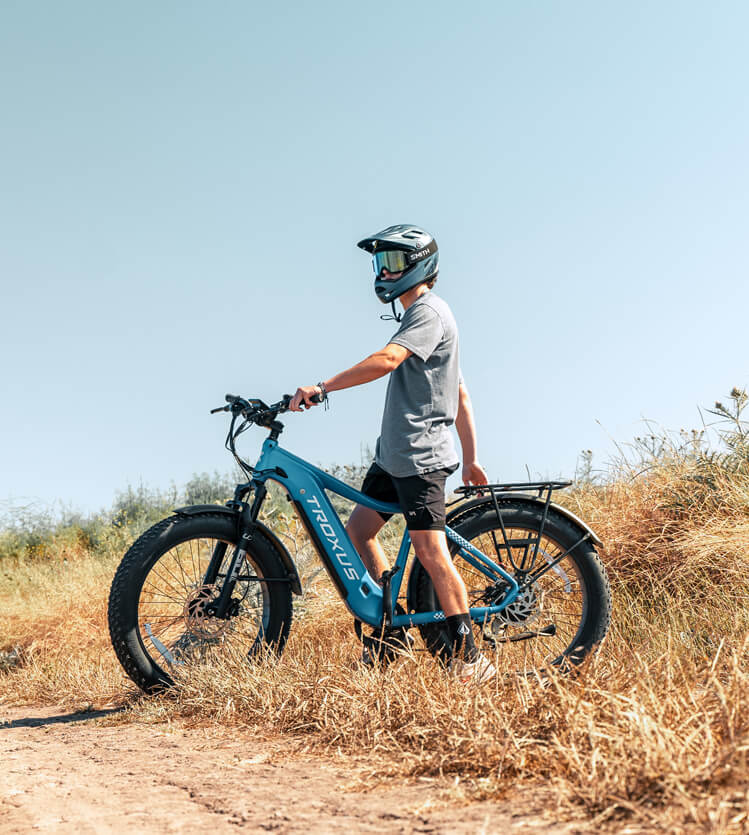 VISION
MORE HEALTHY PEOPLE, ENJOYING LIFE WITH OTHERS OUTDOORS
Troxus is more than a company, we are a group of people passionate about inspiring others to live healthy active lives. We want more people to live life for fun and freedom, for passion and adventure, for our own lives now and for our families in the future. We also actively use feedback to constantly improve our performance and provide customers with the best possible service. When you join the Troxus family, you open the door to a broader world of fun and excitement, while leaving behind a better world for the future
MISSION
DURABLE, CAPABLE, AND FUN ELECTRIC BICYCLES FOR TRANSPORT + RECREATION
Troxus builds our products to be durable, capable, and Fun—the three pillars we stand on. Troxus Mobility is dedicated to making high-quality mobility solutions for those who wish to explore their world and leave as little negative impact as possible. Also, our smarter customer service software enables reliable processing and handles customer requests in a more efficient way.
Sunday,Monday,Tuesday,Wednesday,Thursday,Friday,Saturday
January,February,March,April,May,June,July,August,September,October,November,December
Not enough items available. Only [max] left.