Co-creating the future of e-bikes
The mobility revolution is on the cusp of change. E-bike as a new mode of transportation entering people's lives have not been fully developed, and two-wheel mobility will be further developed in the coming decades.
E-bikes are the future
Mode of transportation preferences are gradually changing due to restrictions on transportation in the context of the pandemic, and the economic crisis has forced a large number of workers to lose their jobs and even be forced to give up purchasing goods such as cars. In this situation, many governments have begun to encourage people to replace their cars with e-bikes, and some countries have even included them in their policies. At the same time, many people have begun to ride bicycles and make the convenient, fast and environmentally friendly e-bikes (as shown below) their priority.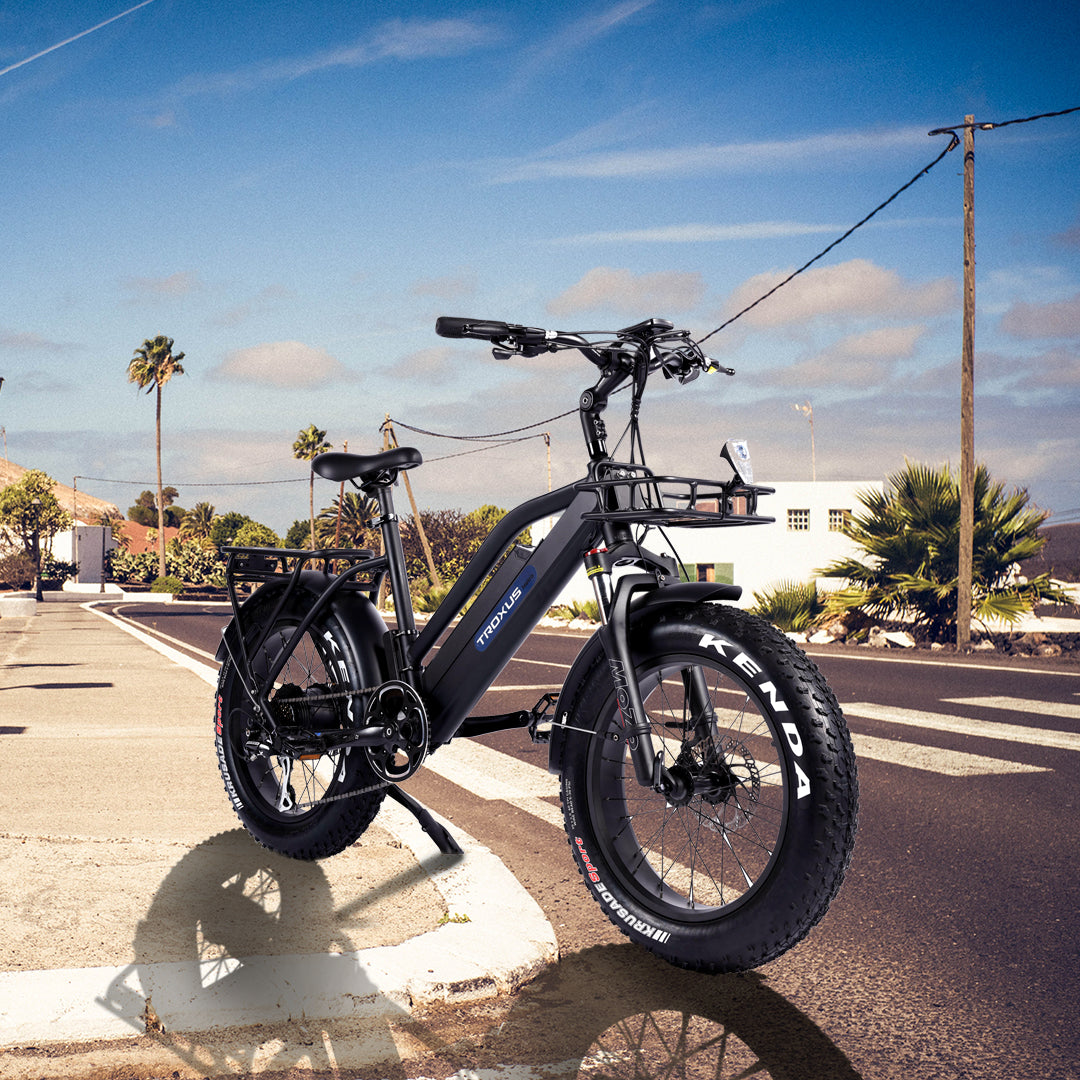 For example, Belgium, Luxembourg, Germany, the Netherlands, the United Kingdom and other European countries have adopted incentives to encourage people to cycle to work. In these countries, citizens receive a bonus of 25 to 30 euro cents for every kilometer they ride, which is deposited in cash into their bank account weekly, monthly or at the end of the year without paying taxes. In addition, citizens of these countries can also receive a stipend of 300 euros for the purchase of e-bikes in some cases, as well as discounts on clothing and bicycle accessories.
Traveling with an e-bike has the added double benefit of one for the cyclist and one for the city. Cyclists who decide to use this type of transportation to work can improve their physical condition, because cycling is a light exercise that does not require a lot of effort, but it is good for their health. In the case of cities, replacing 10% of cars with e-bikes can reduce traffic flow by 40%. In addition, there is a well-known advantage - if every single-occupant car in a city is replaced by an e-bike, it will greatly reduce the amount of pollutants in the environment, which would benefit both the world and everyone.
Imagine the future of e-bikes - freight, networking, intelligence, stabilization system, or even separate lanes?
What would be the future of e-bikes? We can imagine further development of two-wheeled mobility vehicles in the coming decades.
Firstly, freight e-bike. Traditional four-wheel-drive vehicles are widely used as freight carriers. Similarly, freight e-bikes may also appear in the future. Such e-bikes can be used as small-scale, short-distance freight carriers with low cost and greatly convenience.
Secondly, intelligent and networked bikes. As electric vehicles enter the era of intelligence and networking, future e-bikes may also have this development trend. For example, bike OTA makes the e-bike hardware would be continuously iteratively updated by the software, which makes the fixed hardware not have the same function. Another example is the official mobile application dedicated to e-bikes, which allows users to remotely check the status of the bike and perform remote control. These intelligent and networked developments will change the younger generation's stereotype of e-bikes, and bring such a new energy and convenient transportation vehicle into the life of Generation Z.
Thirdly, premium e-bikes with stabilization system. The further development of cycling means that significant older adults can continue to cycle (long distances) for longer periods of time. Premium e-bikes have low thresholds and come with features such as a fall stabilization system, signaling from the rear of the vehicle, and automatic speed adjustment when the situation calls for it.
Fourthly, at present, the lanes of the road are divided into non-motorized vehicle lanes and motor vehicle lanes. The comprehensive electric bicycle has different attributes from the two, and new electric bicycle lanes may appear in the future.
The future of e-bikes requires the co-creation of everyone around the world. E-bikes are the future of transportation, and we are excactly the future of e-bikes.