Bike Routes Nearby: Los Angeles
Rev up your e-bike and explore America's most picturesque cycling routes! From rolling hills to rugged mountains and coastal cliffs to charming towns, we've handpicked a selection of the finest trails for your riding pleasure. Experience the thrill of powering through scenic vistas and historical landmarks, all while channeling your inner explorer. With options ranging from 10 to 115 miles, these open-to-e-bike routes are perfect for riders of all levels. So pack your saddlebags, charge up those batteries, and hit the road for an unforgettable journey!
Of course, if you don't own your e-bike yet. Troxus has a range of e-bikes for you to choose from, the Lynx for beginners or the Explorer for adventure. At the same time, there is an additional $300 discount for buying two e-bikes.
Ballona Creek Trail
Introduction: A classic cycling route from downtown Culver City to the beach, with the entire route consisting of dedicated bike paths. The trail is full of walkers, runners, and cyclists and offers beautiful scenery, especially near the end point at Playa del Rey, which is perfect for watching the sunset. It is a warm-up route for new members on a one-way street. It is also recommended for couples who want a romantic experience without getting too sweaty or uncomfortable.
Total Length: 15.2 miles (round trip, one way: 7.6 miles)
Difficulty Level: ★ ★
Road Conditions: The entire cycling route is very safe and consists of dedicated bike paths where motor vehicles are strictly prohibited.
Safety rating: ★ ★ ★ ★ ★
Starting point: Intersection of La Cienega Place and Jefferson Blvd, near the La Cienega/Jefferson metro station. Head west one block to reach the starting point.
Starting Coordinates: 34.027245, -118.376796
Click to view specific lines.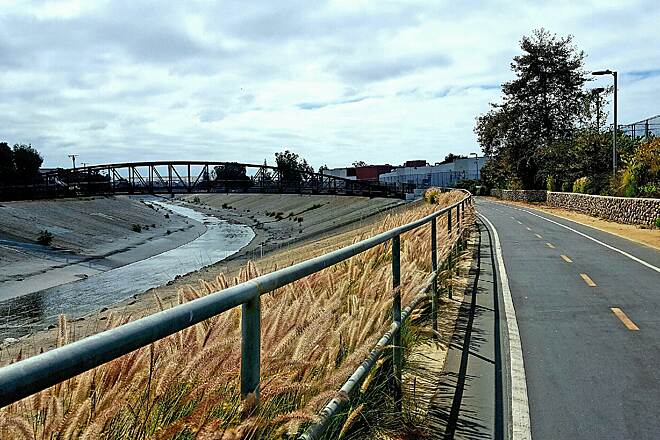 View of bridge looking west towards ocean.
Submitted by katkoz
Griffith Park
Introduction: Griffith Park is to Los Angeles, and Central Park is to New York. This classic route takes you on a bike ride through Griffith Park. Most of the road is relatively flat, but one section requires climbing a big hill, which may be a challenge for beginners.
Total length: 5.3 miles
Difficulty level: ★ ★ ★
Road conditions: The entire route is in good condition, with bike lanes or wide roads for most of the way.
Safety rating: ★ ★ ★ ★
Starting point: Los Angeles Zoo, where you can park in the zoo's parking lot.
Navigation address: 5333 Zoo Drive, Los Angeles, CA 90027
Click to view specific lines.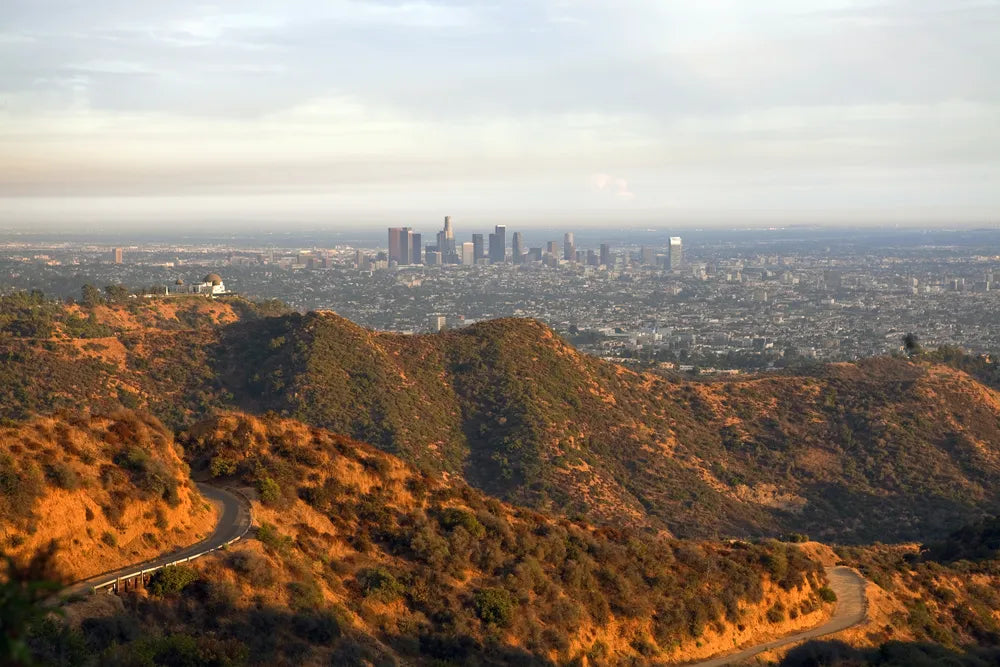 Admire spectacular views of Los Angeles while biking along the Mount Hollywood Loop in Griffith Park
Highway 1 Santa Monica—Malibu Round Trip
Introduction: Riding on Highway 1 is a dream for every cyclist in LA. The Santa Monica-Malibu is a popular scenic route among many cyclists. Los Angeles has excellent conditions to experience a section of Highway 1. Starting from Santa Monica Beach, you can leisurely ride to Malibu Beach and return, with only small hills. You can still have the energy to continue riding along Highway 1 Santa Monica. However, there are no dedicated bike lanes throughout the journey, and Highway 1 Santa Monica is always very crowded with many vehicles. Please be mindful of cycling safety at all times.
Total length: 24 miles
Difficulty level: ★ ★ ★ ★
Road conditions: The road condition in Santa Monica is good, and there is a dedicated bicycle lane. After entering the 1 highway, you need to share the road with vehicles, so please be extra careful. It is recommended to avoid riding during rush hour and choose early weekend mornings instead.
Safety level: ★ ★
Starting point: Santa Monica Pier Parking Lot.
Click to view specific lines.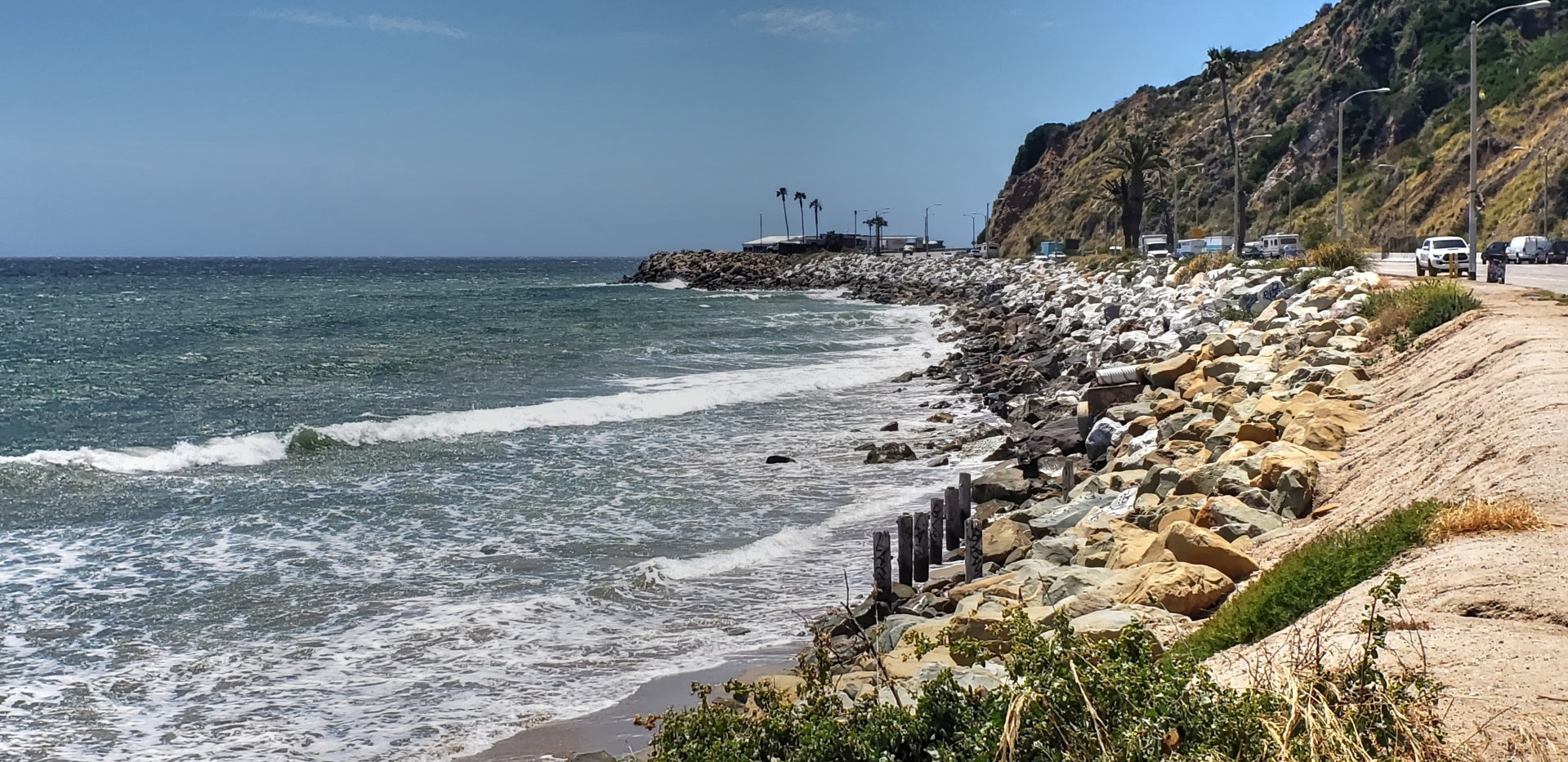 Santa Monica Beach along Coastal Highway 1
Downtown LA
Introduction: This route allows you to explore Downtown LA on wheels fully. Along the way, you will pass several famous landmarks in Downtown LA, such as the Staple Center (home of the Lakers), Old Chinatown, Disney Concert Hall, the Financial District, and Union Station.
Total length: 12.3 miles
Difficulty rating: ★ ★ ★
Road conditions: The route navigates through the city, and some sections require sharing the road with vehicles. There is a large hill to climb, but the terrain is flat otherwise.
Safety rating: ★ ★ ★
Starting point: You can start from LA's Old Chinatown (where you can find cheap parking) or choose Union Station as the starting point.
Navigation addresses: 953 N Broadway, Los Angeles, CA 90012 (Chinatown) 800 North Alameda Street, Los Angeles, CA, 90012 (Union Station)
Click to view specific lines.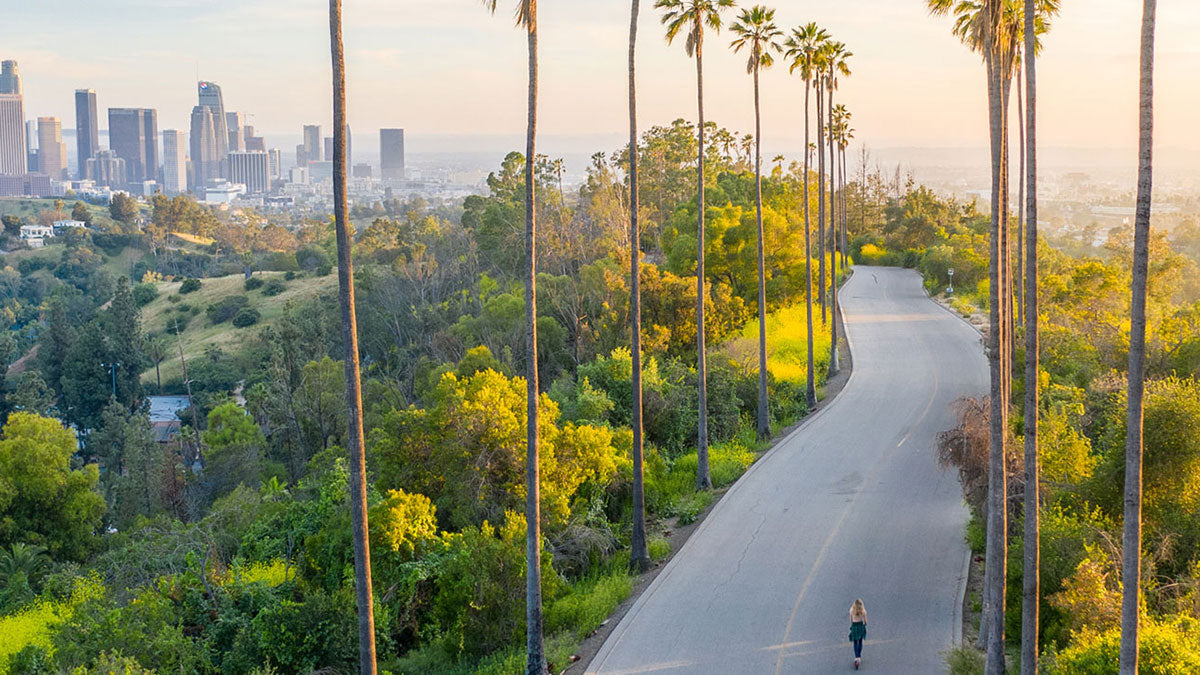 We love you, City of Angels.
Getty Images
Hansen Dam Recreation Area
Introduction: The Hansen Dam Recreation Area bike trail is a sought-after spot for cycling enthusiasts in Los Angeles. This trail spans about 9 miles and provides stunning Hansen Dam and neighboring mountain vistas. The terrain is predominantly level, and the path is smoothly paved, making it an easy and enjoyable ride for most cyclists.
Besides admiring the scenic views, cyclists can make a pit stop at the Hansen Dam Aquatic Center, which offers a range of water-based activities. Overall, the Hansen Dam Recreation Area bike trail is a fantastic choice for those seeking a relaxed and picturesque cycling experience in Los Angeles.
Total length: 9 miles
Difficulty rating: ★ ★
Road conditions: The road conditions for e-bike riding at Hansen Dam Recreation Area are generally good. The trail is flat, and the paved path is well-maintained, making for a smooth ride. However, cyclists should be aware of any debris or hazards on the trail and potential traffic on the shared roadway sections.
Safety rating: ★ ★ ★
Navigation addresses:11770 Foothill Blvd, Lake View Terrace, CA 91342
Click to view specific lines.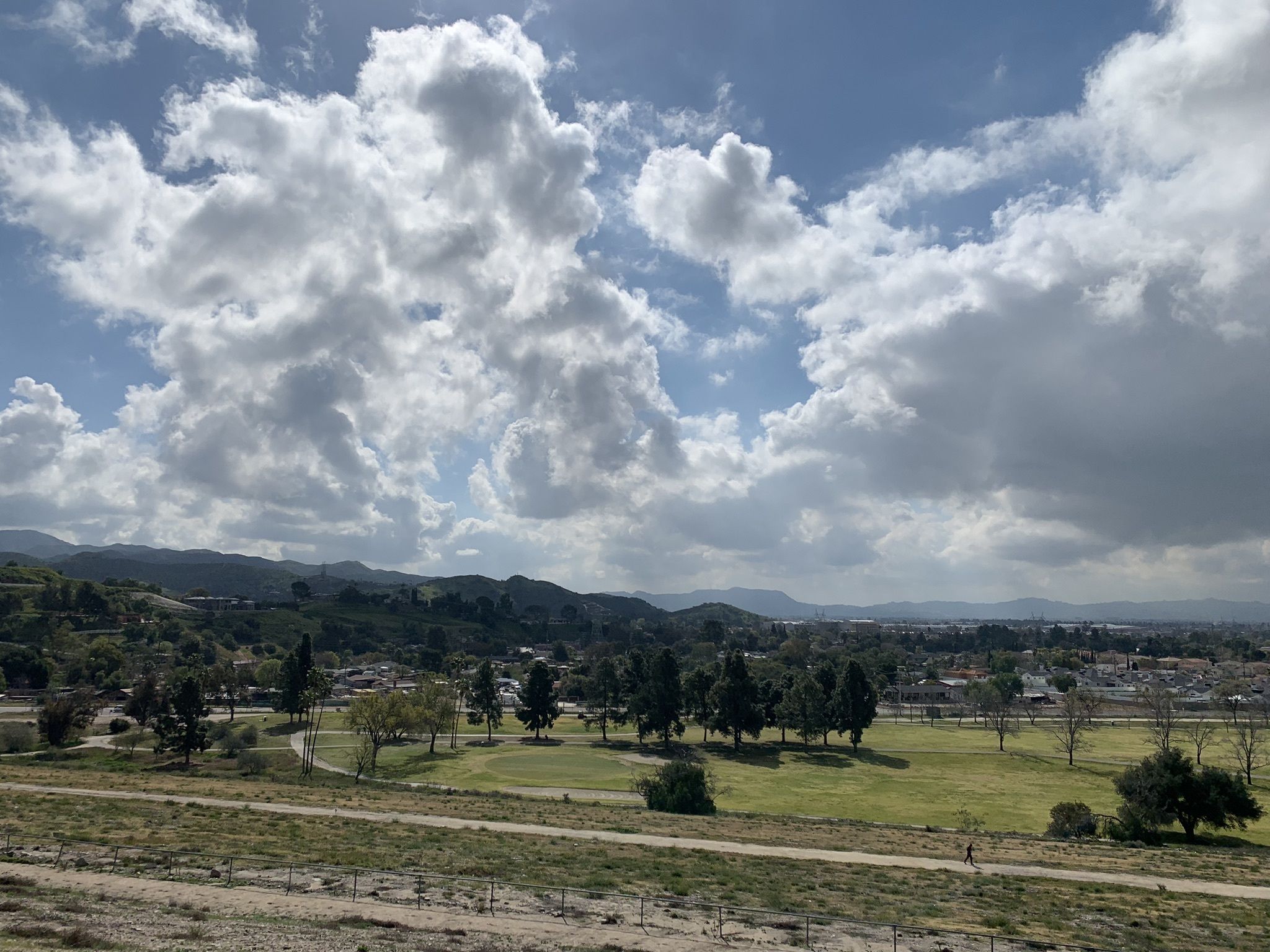 Gazelles by the Sea