Introducing Troxus Vulcanus 26" All-Terrain Electric Bike
We at Troxus are beyond excited to introduce our brand new Vulcanus 26" e-bike - The Conqueror of All terrains!
What makes us especially proud are the components that we have built it with. Everyone who is familiar with Fat Biking and Electric Bikes already will surely recognize these iconic names. So let's take a look at what it is that makes this Rough Vulcanus.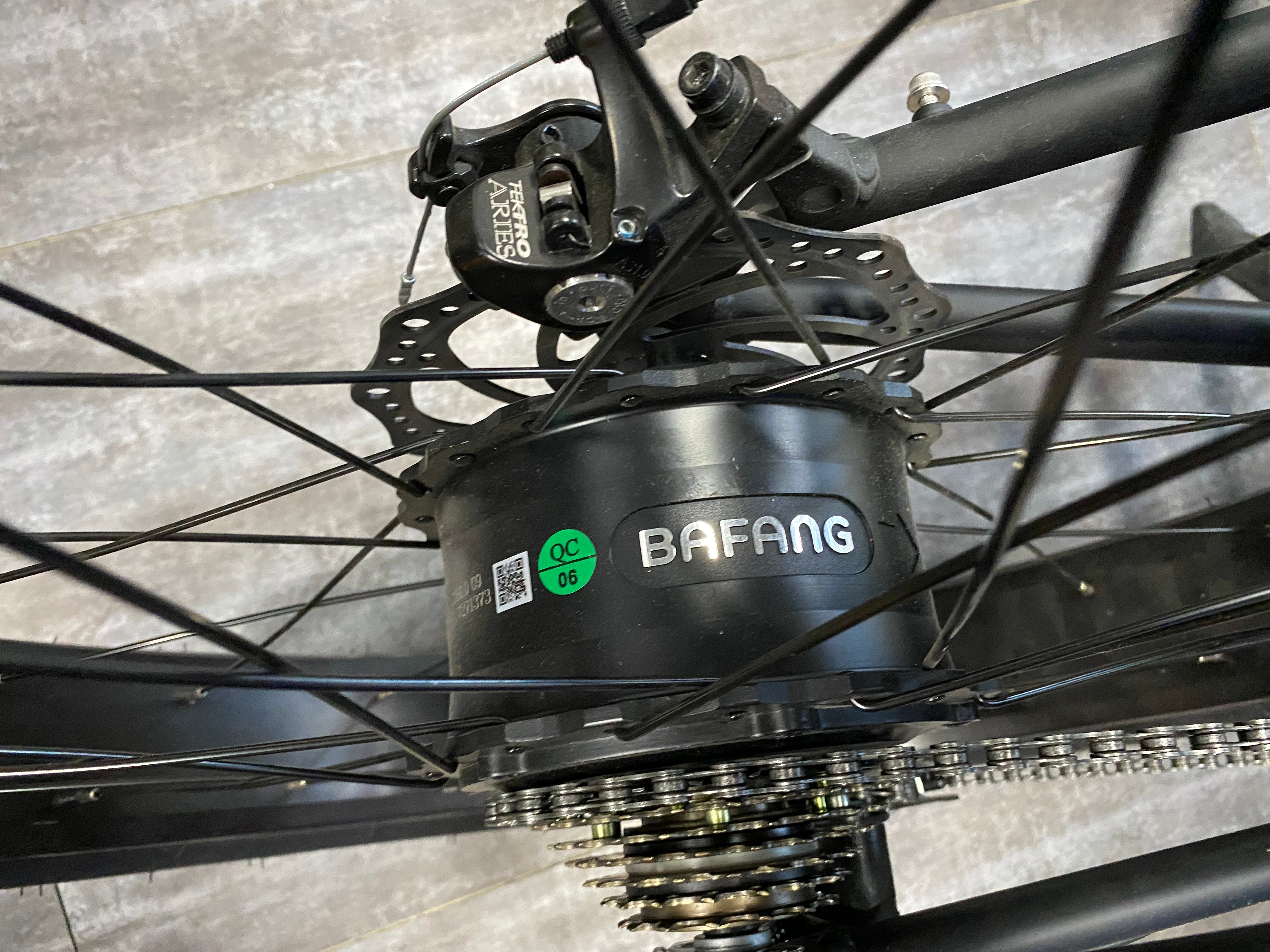 The Motor. It's the Bafang 750 Watts Brushless Rear Hub Motor. Like we said it's iconic. Bafang has been building motors for a long time and you'll see it in many high-quality e-bikes. They are well known to be very rugged and stress-free.





You don't need to stress about the hub motors since it's one package and brushless so you don't really need to think about it at all in terms of maintenance - just keep on riding and enjoying your bike.





Another thing is that of course, the 750W motor delivers lots of torque so it really brings in enough muscle when you need assistance the most. Uphills and loose surfaces like sand and snow are easy to ride on.





Samsung Battery. Naturally, the awesome motor is paired with a quality battery. The 750 Watt motor will need its juice and Samsung is ready to deliver. Not only does it have enough voltage (48V) and great cells to deliver the power fast to the motor but it also lasts long enough for a good enjoyable ride. Depending on the assistance level the range of the bike with this battery is 60+ miles on a single charge.

The Gears and shift system. Shimano - do we need to say more. This pioneer of biking technology has decades of experience on how to make Shift-systems that offer excellent power delivery and control. The one fitted in the

Vulcanus 

is the 7-speed version which is more than enough to find the right gear for any situation. It will also keep your chain well in place in tough situations and lessen the wear and tear.


Mozo Suspension Front Fork barely needs an introduction either. This adjustable front fork with triple shock absorption can be adjusted to suit all kinds of terrains. Be it a smooth soft suspension for commuting or rocky paths with higher pressure it won't be a problem with this fork. Mozos are well known to be durable and easy to maintain and set up to your preference.




Fat Tires of course are what gives a Fat Bike its name so we would never overlook these. That's why the

Vulcanus

is facing all situations with 26" Kenda Puncture-resistant tires which have quickly become a usual sight at serious off-roading destinations. These tires can traverse rocky paths with ease and set up with the PSI you need according to any situation. Coupled with Mozo suspension you can really make your ride as smooth or agile as possible for off-roading.
Thanks to the combination of all these 5 awesome components that represent performance in all their fields the Vulcanus truly is a unique Fat Bike in its category. We are so excited to bring it to our customers and can't wait for everyone to experience all the fun that it can bring!
We wish you all great experiences with the Vulcanus! Ride Fun, Ride Safe!
Team Troxus
Ready to see discover what happens when the ebike evolution meets the ebike revolution? The Troxus Vulcanus is available now. Get yours today !