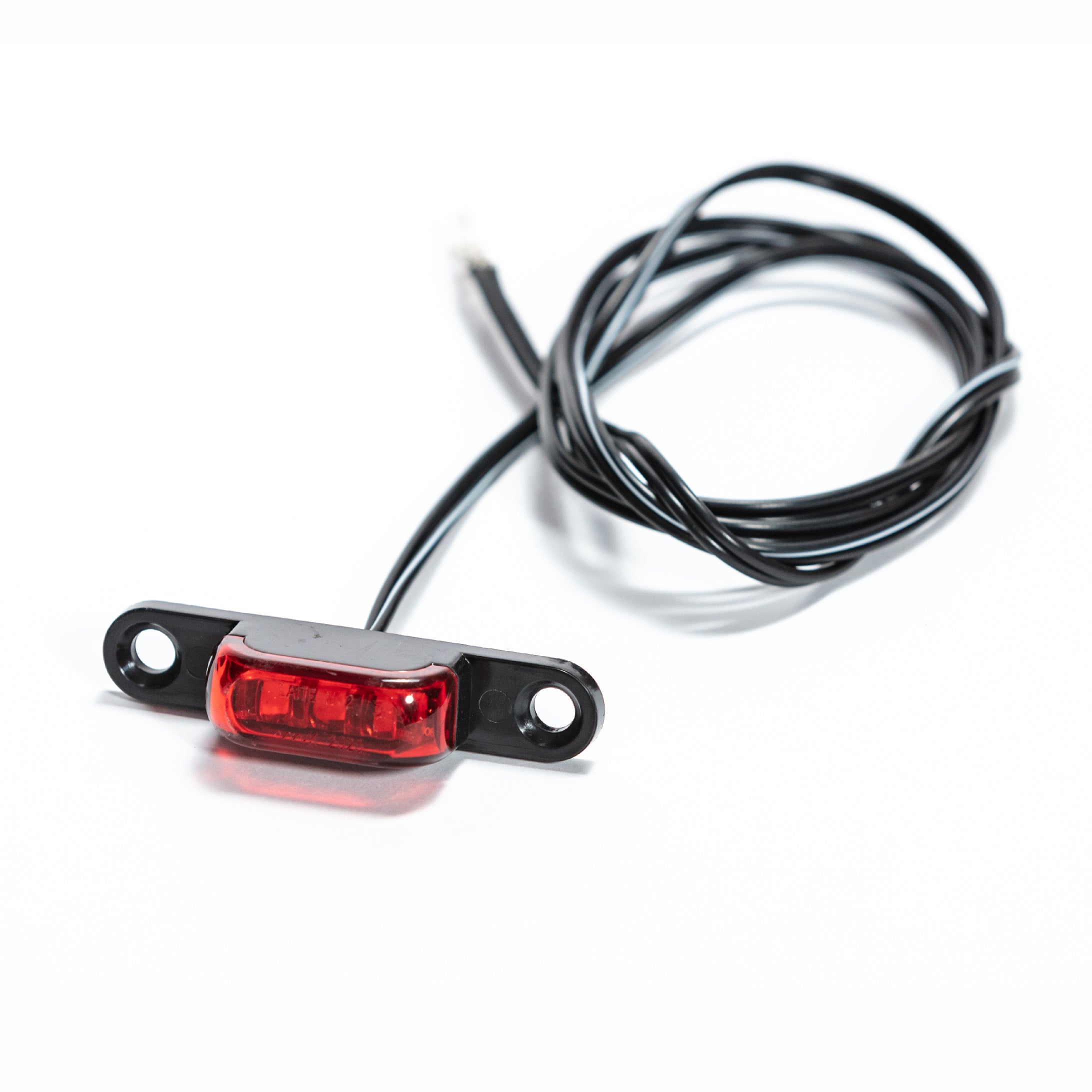 Explorer Rear Light
Interest-free installments:
*Order under $69 will be charged a shipping fee of $15.
Description
Troxus always focus on your safety when riding, this Troxus Tail Light offers a fast and convenient way to increase your safety when riding in low-light conditions, so that you always be visible to others. Easily mount it to your seat post with an integral rubber strap, making installation and removal a flash.
Features
Super Bright;
Ultra weight;
Waterproof rating
Compatibility 

Works with Troxus Explorer Step Over/ Step Thur ebikes.
Order and Payment
It doesn't take a long time to ship. And diffrent place has diffrent delivery time.
Returns and Refunds
Yes, we provide a 15-day return policy and a two-year warranty. If you are not satisfied with the product, you can return it within 15 days. Please NOTE that for a return, it's important to ensure that the original packaging is in good condition, and the riding mileage should not exceed 10 miles. For more detailed warranty information, please refer to the product page, or feel free to contact our customer support team for assistance.
Product/Service-Related
The battery range varies depending on several factors, but typically, you can travel 30 to 60 miles on a single charge. Please note that riding conditions, speed, and payload can affect the range.
It is recommended to keep the tires inflated, lubricate the chain, and perform periodic brake checks. Additionally, the battery should be charged and stored properly to maintain performance. For more information, you can check out our Help Center.
In most areas, a driver's license or registration is not required to ride an e-bike, but regulations vary by region. Please check the regulations in your area before making a purchase.
The battery can be charged by plugging the provided charger into a standard electrical outlet. Charging time depends on the battery capacity and its current state, but typically takes several hours.
Yes, we offer a variety of accessories and upgrade options, such as front baskets, rear racks, lights, locks, and more, to cater to different riders' needs.
Yes, it is IPX5. But it's not suggested to ride in the rain.
You can find information about recommended rider heights on our product details page. Additionally, we offer free test rides at our physical locations. You can find the specific test ride locations on our 'test ride' page.